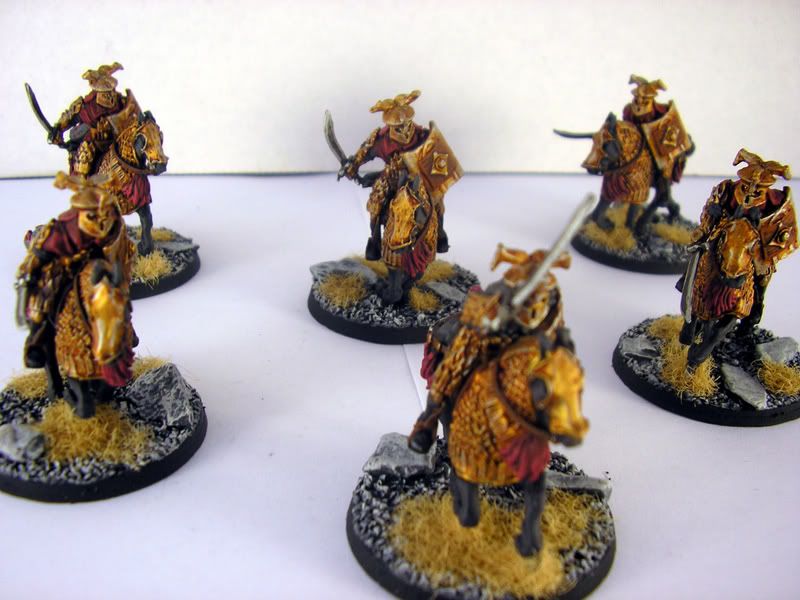 In the last week, I finished painting all of the Easterlings that I need among those models I already own. This includes 5 more archers, 5 Kataphrakts, 1 Standard Bearer, 2 Captains on foot and 1 Captain on Horse.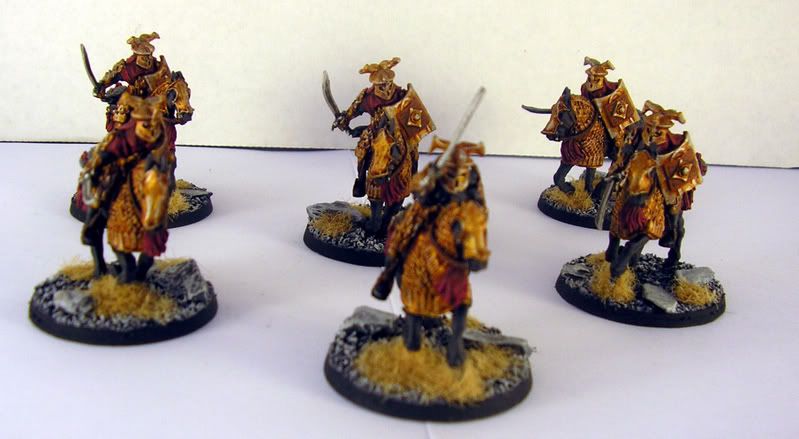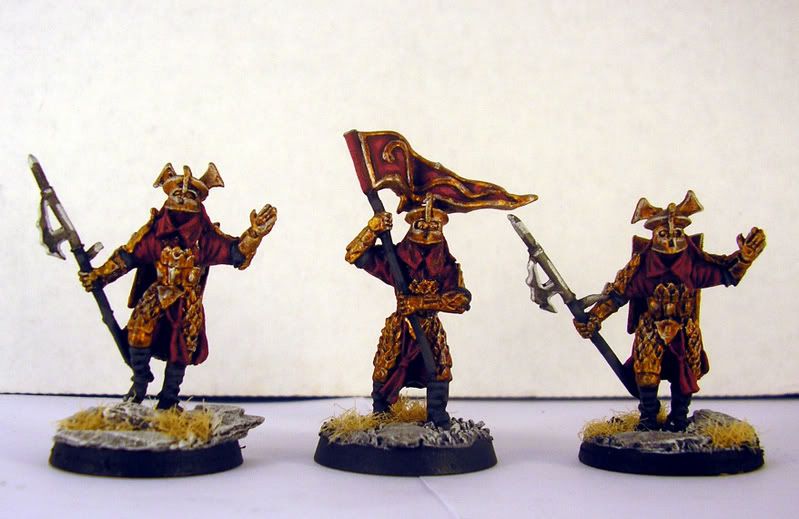 I didn't take pictures of the archers, since they're more of the same as the others I did before.
So what I have painted is:
16 Swordsmen
11 Archers
8 Spearmen
5 Kataphrakts
2 Captains on Foot
1 Captain on Armored Horse
1 Standard Bearer
I still need to paint a Captain on foot to represent my mounted captain in case his horse gets shot, another 4 swordsmen or so for dismounted Kataphrakts and another 5 Kataphrakts.
Unfortunately, I had some problems getting the models I needed from my shop down here in Tucson, so I'm hoping to get them from Imperial Outpost, brought to me by Anthony when he comes down.
So for now, I'm moving on. Next up are Anthony's Uruk-hai. I'm currently 9 days behind schedule in my summer painting plan, I hope to make up two of those days this week, we'll see.