1st Platoon (4 infantry squads and 1 command squad) are almost finished altogether. Last Friday I finished the Vox Operators, Weapons Specialists and squad Sergeants.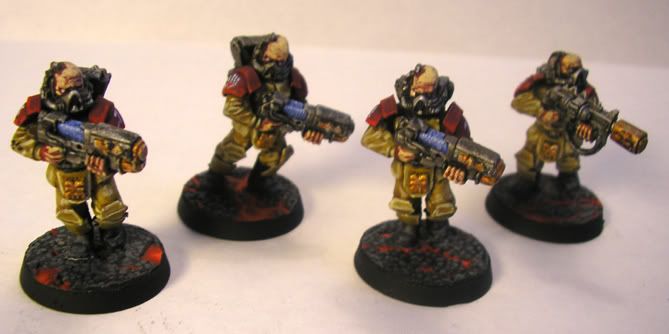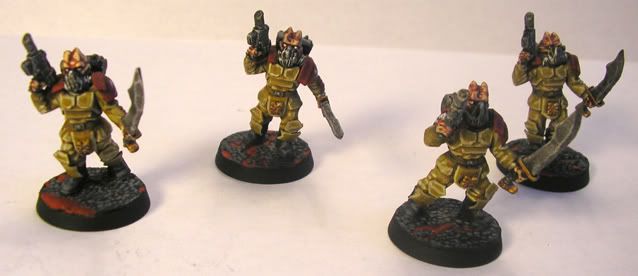 Late last night I finished another 9 lasgunners, and I'm working on 9 more today. Once they're done, all of 1st Platoon's infantry squads will be done.

I took 500 points with me to Hat's Games this last Saturday for "Learn to Play 5th." I got in 5 games against three CSM's, Eldar, and Tau. I very handily won the 4 non-annihilation games. The one annihilation game I played was against a Thousand sons army with two KP's against my 7 KP's. I would have wiped him off the board, but as soon as he got the 3rd kill point, it was moot. Oh well.

Ok, back to work. I can feel a "wall" coming up. I've got to power through!