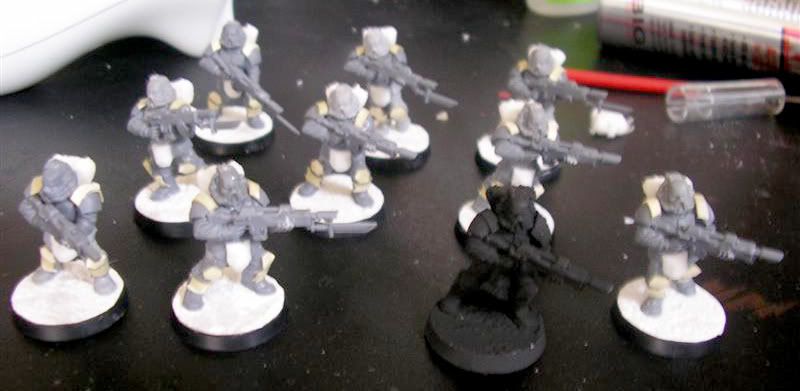 I've been making little to no progress these last couple of weeks. There's been nights out with friends, and things to do around the house. Plus I was in New Mexico visiting my family for 5 days. These previous week, I was able to crank things out. But these last couple of weeks have proven very unfruitful. I don't go back to classes for another 3 weeks. I'm hoping I can really get some stuff done in the meantime.
It works out to just less than 4 models per day that I need to get done, if I want to finish before the GT. "4 models per day" doesn't sound so bad, but considering I have to maintain that for 30+ days is a little daunting. But anyways, on to the conversions.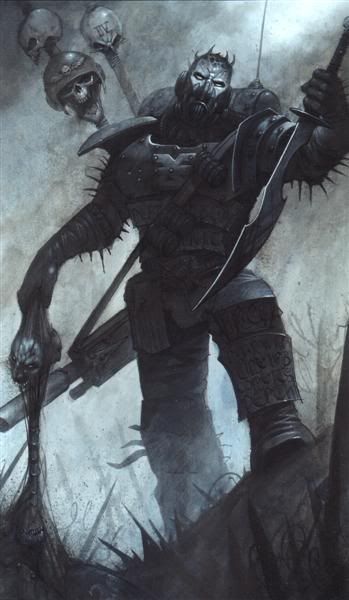 The majority of my troops require this particular conversion, and it is based off the Cadian model, rather than the Chaos Warrior model.

As always I'm going off the above source picture. I've had to make decisions that provide a balance between approximating the source image and ease of reproduction over 130+ models.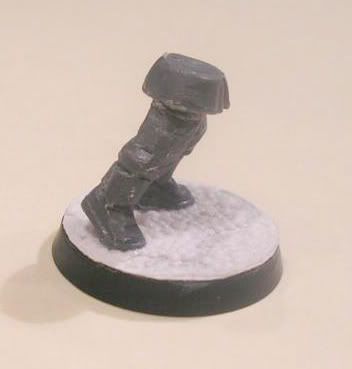 I started with the legs, and began by removing the cargo pockets. Why? I don't know. I guess maybe with the armor plates it would look to busy. I also cut off the boot straps. Again no particular reason why.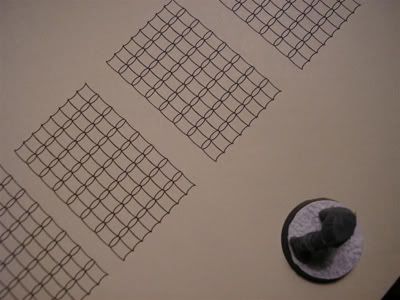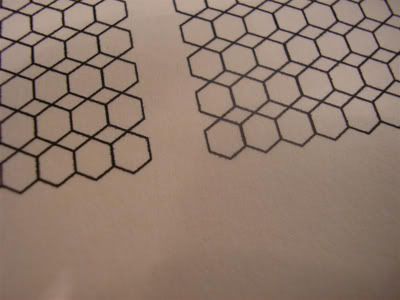 Next were the extra armor plates for the knees and shins. With both I began by estimating how big they would need to be. I then created the plates in Adobe Illustrator. I took my base size and made two more plates that were smaller, and two more that were bigger. With these 5 different sized plates I test-fitted them to determine the correct size, and make any adjustments for width and height. When I got it just right I created enough in AI, and then printed them on manila folders.

Using a fresh x-acto blade I cut them out and formed them to fit before super-gluing them on.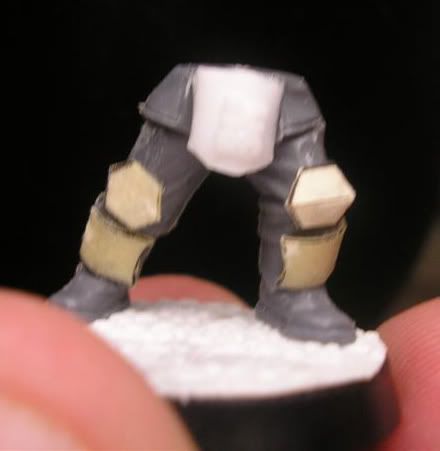 The cod piece was made from the shovel blade from the Cadian Heavy Weapons team. I then took a tiny Khorne Icon from one of the newer CSM helmets and glued it on the blade. I then made molds and am casting enough pieces for the army. In order for the piece to fit correctly, I had to cut out a portion of the overhanging jacket.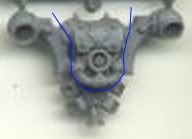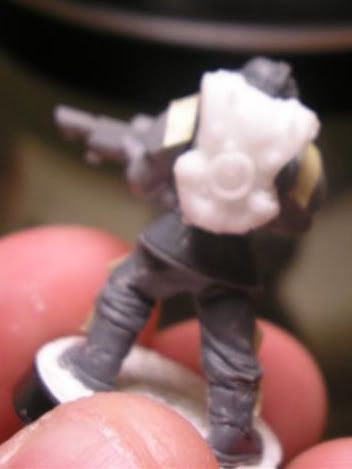 The backpack was made from a particular CSM backpack. I simply cut at the blue lines. This way it can serve as a drop-chute, as well as matching the backpack worn by the Son of Sek in the source picture.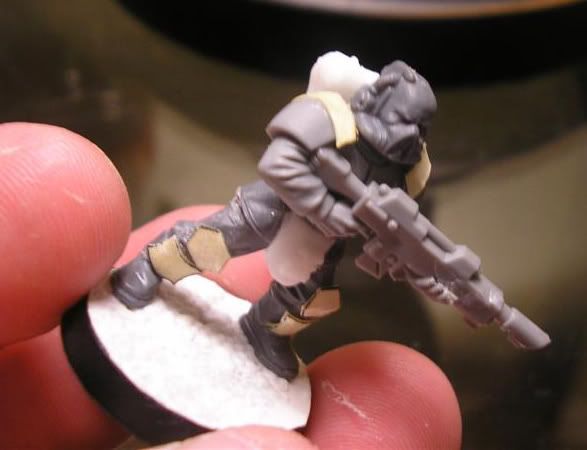 The extra shoulder armor was made using the same techniques as the leg pads. I probably should have done 2 layers to stay true to the source, but that would have been a lot more work.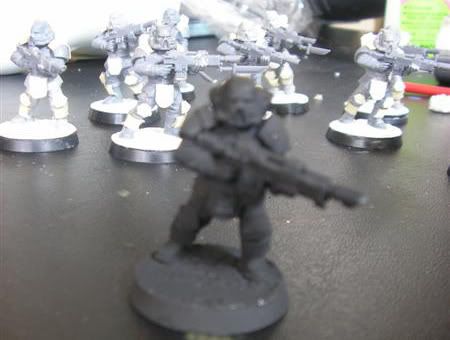 So far, I'm pretty happy with the modeling. Hopefully when they're painted, I'll get a better idea of how closely they approximate the source image. I'm planning to get them painted tonight... we'll see.