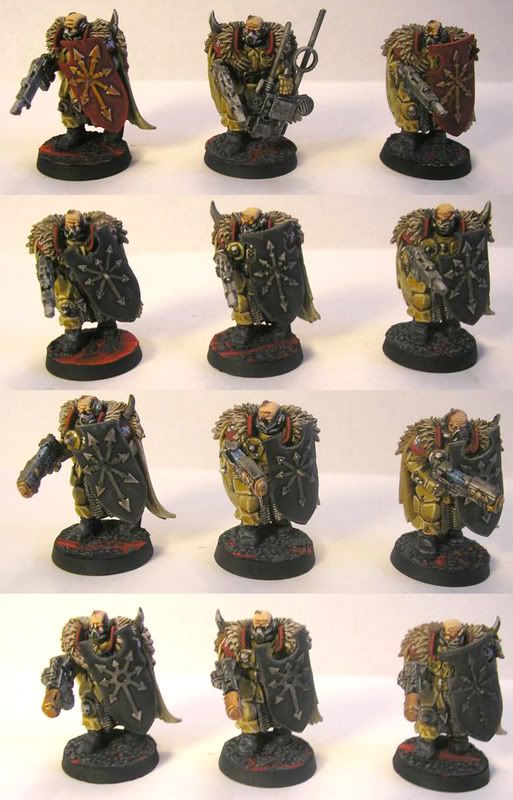 Here are the extra bodyguard for my 4 command squads. These guys have been done for a while, just haven't put them up yet.

The standard bearers and the officers complete the command squads. I decided that it would make sense to give the bodyguard shields, which has no in-game benefit. But I think it really makes them stick out from the veterans (Part I | Part II), who are also based off the chaos warrior models.

The top squad is given red shields, which matches the red cape worn by the Heroic Senior Officer (Chief Sirdar Seram). The squad also contains a master vox. In order for it to be positioned that way, I had to cut off all of the speakers and aerials, and turn them around. I also added some guitar cabling to make a longer aerial, signifying that it is the "master" vox. The bodyguard are armed with lasguns.

The other squads have black shields which match the capes of the other officers. One of the squads is armed with lasguns (they're designed to be back up leadership support, and also possibly grab an objective in my backfield). The other 2 squads have meltas and plasmas. This was a late change in the list, I decided I wanted some more firepower, and took these extra special weapons at the expense of the Sharpshooters Doctrine on the infantry squads.